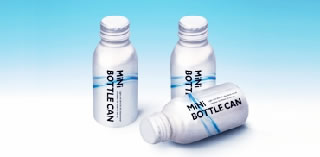 Since its founding,
Daiwa Can has devoted extensive resources and efforts into a comprehensive research and development program.
Daiwa Can works closely with its valued customers to develop appropriate packages that best meet their individual needs.



Putting together the company's technical knowledge and capabilities, this center is our technical base for improving all types of packages, and for developing new packaging and manufacturing techniques for efficient production. This center's task is to efficiently develop world-class competitive products and economical manufacturing systems.


Including research on taste and flavors, this center conducts fundamental R&D on various techniques surrounding packaging, with a long-term perspective. It constantly tackles the challenge of developing new technologies.