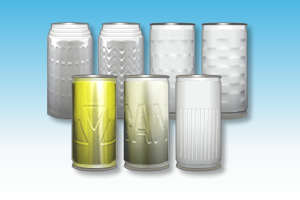 In order to differentiate the look and/or feel from other canned products, our cans are formed according to individual specifications, using an expand former or embosser.

1.Expand forming

To expand the can, wedges are inserted in the molds of the expand former.

2.Emboss forming

To differentiate the can, the mold shape is decaled onto the can; the can is set in an inner forming mold; the outer forming mold sandwiches it and synchronizes to form the can as per the specifications.