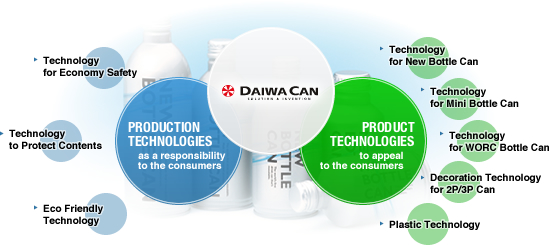 We dedicate ourselves to our mission as a total packaging manufacturer, such as protecting the contents in our packages, securing their safety, and decreasing the environmental burden. At the same time, we at the Daiwa Can Group have consistently devoted our efforts to comprehensive packaging development, from the material to the filling systems, conforming to moment-to-moment market needs that correspond to constantly changing consumers Erequirements and diversified lifestyles. To maximize the commercial value of the products, we will keep developing new, ideal packages, free from industry "common sense Eor conventional ideas, so as to contribute to society in the world.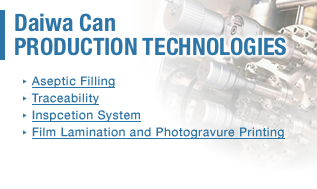 As a trustworthy total packaging manufacturer, the Daiwa Can Group is dedicated to protecting the contents, securing safety, and lessening the environmental impact.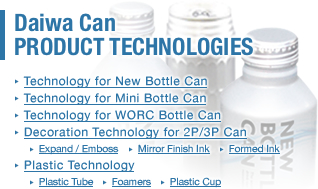 The Daiwa Can Group has devoted itself to developing new packages with a high degree of design and consumer convenience, fulfilling diversified market needs.