These bottles can emit foams without using gas - ecologically friendly packaging.

Eco-Friendly
Non-toxic propellants: the bottle mixes liquid and air to emit expanding foams.
Able to refill
Easy disposal
Can be filled with commonly used equipment
High quality foams
No mess, stable foam won't separate out
Clings to surfaces for excellent cleaning results
Easy to spread: little waste
Easy cleanup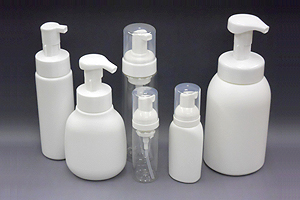 Pressing the nozzle emits foam.
Emits a fixed amount of foam with consistent proportions of liquid and air
Table-top and portable versions available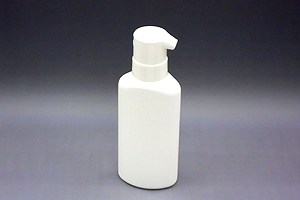 Squeezing the bottle emits the foam.
More cost effective than pump foamers due to simpler mechanism
Amount of foam depends on amount of pressure applied.