July.31.2008


Laminated cans with texturized ink having a new touch and excellent decorativeness have been adopted one after another.

"Cans of the Year," which is characterized by yearly exhibition and public recognition of new technologies and new products released by major canmakers in the world, was held in Chicago (U.S.) in October 2007, and the prestigious gold prize in the 3P beverage can division was awarded to Daiwa Can's laminated can with texturized ink.

< Gold prize in the 3P beverage can division >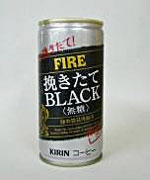 Laminated Can with Foaming Ink
The Laminated Can with Foaming Ink prints on laminated cans in foamed ink. This can enables designs that give a delicate and distinguished touch.
Photo: Kirin Beverage's Fire Hikitate Black
The excellent artistic design and touch that users will feel when they hold the can has struck a deep response in Japan, and new products have been put on the market one after another, meeting a favorable reception.
We will make further research and development concerning new printing technologies to increase the level of customer satisfaction.
Kirin Beverage Company
Pokka Corporation
Fire: HIKITATE

(Freshly-ground) Café Latte
Pokka Coffee Original
Pokka Ginjyo Shitate
Daiwa Can is one of Japan's leading packaging manufacturers, with years of experience and technical expertise, supplying Japan's major beverage manufacturers with top quality containers and packaging solutions that take a creative, value-added approach in the marketplace. Daiwa Can is currently expanding its operations in the U.S. and Taiwan with the aim of becoming a global packaging enterprise.