Environmental issues today encompass global warming, depletion of energy resources, and other fundamental matters that affect the very core of human existence. Daiwa Can realizes that global environmental protection is one of the top priorities facing the planet in the 21st century and that businesses must tackle with these issues to fulfill their raison d'etre. As a company whose corporate vision is to "contribute to the society as a packaging manufacturer," Daiwa always strives to develop and provide technologies, products, and services that are both useful to humans and friendly to the environment. And in such a manner, we contribute to creating a sustainable future.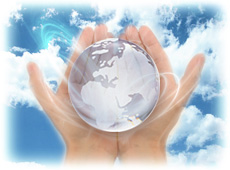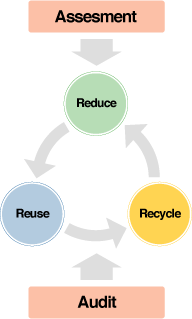 In order to take a systematic approach for providing consistent quality, Daiwa Can has obtained an ISO 9001 quality management system certification at its plants and offices nationwide. Similarly, as a systematic approach for measuring and reducing the environmental burden, the company is adopting an environment management system (EMS) based on ISO 14001. In fact, some of its plants have already obtained ISO 14001 certification.
Based on this management system, we are promoting the 3R concept of Reduce, Reuse, and Recycle, in tandem with careful assessment of the eco-consciousness of the manufacturing lines as well as proper auditing.