To raise people's consciousness of container recycling, Daiwa Can actively participates local environmental campaigns where we usually sets up a booth publicizing the company's concept and activities for recycling and providing recycling tips. The company's enlightenment activities also include participations to local festivals and events (not particularly for the environment) where our employees demonstrate the importance of recycling.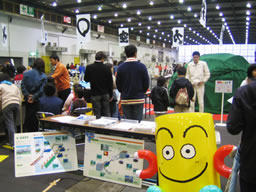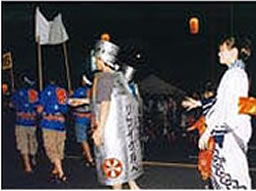 Daiwa Can holds environmental clean-up campaigns on a regular basis at its plants and offices nationwide. At any of these campaigns, many of our employees and their family members gather and do some voluntary clean-up for the neighboring community, in cooperation with local residents.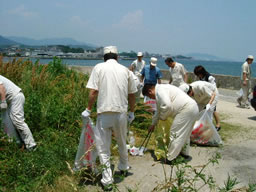 Tokyo Plant Honored by Governor for Its Harmonious Coexistence
with the Local Community
In November 2010, Daiwa Can's Tokyo Plant was honored by the Governor of Kanagawa Prefecture as one of the prefecture's ideal business establishments that harmoniously coexisted with the local community.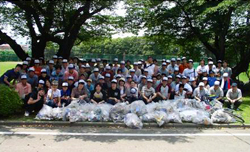 The premises of the Tokyo Plant has been kept green with grasses and trees since its establishment in 1959, providing a relaxing atmosphere to the local community. And, its employee's baseball field has been periodically offered to the local children teams for use. Together with the fact that the plant employees regularly and voluntarily clean up neighborhood, such positive contributions were honored by the Governor.