Daiwa Can believes that environmental protection is one of the most important global issues of the 21st century and that businesses must tackle with this issue to fulfill their raison d'etre. Bearing this in mind, we strive to develop and provide technologies, products, and services that are both useful to humans and friendly to the environment. And in such a manner, we contribute to creating a sustainable future.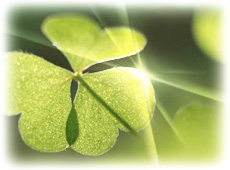 Observance of Laws and Regulations
Each employee shall clearly acknowledge the Environmental Philosophy with genuine sympathy and strictly observe laws, regulations, and agreements related to environmental protection. In addition, employees shall formulate voluntary standards as necessary and behave in a socially and environmentally responsible manner.
Management System
We shall establish an environmental management system that has clear goals and objectives. For continuous improvement of our environmental protection efforts, the system shall be audited on a regular basis and revised as necessary.
Technological Development
With higher goals and the firm conviction that makes the impossible possible, we shall pursue development of technologies that can contribute to the reduction of environmental burden or the effective utilization of resources.
Product Development
We shall endeavor to develop products that minimize environmental burden and the use of natural resources in every aspect from the extraction of natural resources to the disposal and recycling of the products.
New Market Creation
Leveraging our strong capability of developing packaging products and related technologies, we shall work to develop and propose innovative new systems that can contribute to the formation of a sustainable society and try to create new markets.
Plant Management
(1) We shall ensure effective use of resources by saving energy and resources, promoting waste recycling, and encouraging green purchasing.
(2) We shall make efforts to reduce the emission of chemical substances that cause global warming and environmental pollution. Efforts shall be also made to promote proper management of chemical substances as well as the minimization and proper disposal of waste materials in order to prevent pollutions and lower the impact on the environment.
Good Corporate Citizen
Our company shall work to improve employees' environmental awareness through environmental education. In addition, it shall contribute to the healthy development of the community and the society by providing information on the relation between containers and the environment and by implementing environmental clean-up activities.
Adopted in April 2003