April 6, 2015


Japan's Daiwa wins Can of the Year award

A stunning decorated tinplate coffee can from Daiwa Can Corporation in Japan has won the canmaking industry's top accolade in 2014.
Little did Hollywood action stars Arnold Schwarzenegger and Bruce Willis know when appearing earlier this year in a Japanese TV commercial for Kowa Pharmaceutical's Powered Coffee that the can they were drinking from would be later winning the canmaking industry's Can of the Year title in 2014.
Selected by a panel of expert judges at The Canmaker magazine's offices in the UK, the 20cl three-piece welded tinplate can featured detailed decoration, registered embossing and an aluminium easy-open end.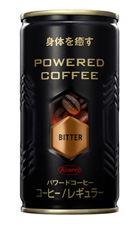 Powered Coffee is a newcomer to the Japanese market, being a premium drink with enriched nutrients and coffee. After being approached by Kowa, Daiwa co-developed the recipe and filling process. Using retorting techniques, it is produced by Daiwa's subsidiary Sanwa and sold through retailers rather than the vending machines commonly used for the large ready-to-drink (RTD) canned coffee market.
Presenting the award to Daiwa executives at The Canmaker Summit in Hong Kong, publisher of The Canmaker magazine Allan Sayers said: "Judges were impressed by the can's attention to detail. 'This can is just stunning. I couldn't stop myself holding it and touching it. This packaging feels active,' said one of the judges.
"The canned coffee is marketed as an energy drink that helps to recover from physical exhaustion, and the can's design expresses a strong image and combines it with foaming ink, gravure printing and embossing."
After being told of the award, Tsujimoto Kasuhiro, Director of International Operations at Daiwa Can Company at its headquarters in Tokyo, said: "It was a surprise and a pleasure to win the Can of the Year in 2014.
"This can represents our whole technology in three-piece canmaking, so is a combination of our skills and technology."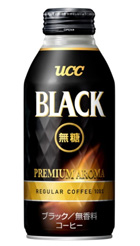 Daiwa was amongst the winners contending for the title after taking Gold in the Beverage Three-Piece category where Silver went to ORG Packaging in China for a lightweight can made of 0.15mm DR tinplate and beading that increase its strength.
Daiwa Can also won the Bronze award in the Bottles category for its polyester-coated aluminium Bottle Can for UCC Mutou black coffee.