November 12, 2015


DS Containers breaks ground on distribution center in West Chicago

The future 300,278-square-foot distribution center will be expandable to another 250,000 square feet.

Sam Yamaguchi, CEO of DS Containers, a subsidiary of Daiwa Can Company, announces the company's latest plans for expansion. On the 10th anniversary of building their state-of-the-art, 236,000 square foot manufacturing facility in Batavia, IL, DS Containers is now expanding. As the leading manufacturer of two-piece aerosol cans, their thriving business is in need of additional space.

Just one mile northeast of their headquarters, in West Chicago, they have broken ground for a 300,278-square-foot, build-to-suit distribution center. Situated on 14 acres, the space is expandable by approximately 250,000 square feet for future aerosol manufacturing lines.

Yamaguchi attributes DS Containers' success and exponential growth over the last ten years to the hardworking and dedicated team of DSC and the Management Team, which includes: William Smith, Jr., President and COO, John P. Duffy, Executive Vice President and CFO, and Matt Kuehn, Vice President of Sales, Marketing, and Technology.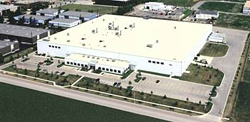 DS Containers, Inc : Batavia Headquarters and Plant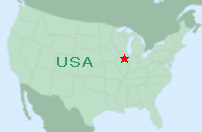 <About DSC>
Company : DS Containers, Inc.
Location : Batavia, IL, USA
Business : Manufacture and sell aerosol cans
Establishment : October, 2005
URL : http://www.dscontainers.com/
About DS Containers, Inc. (DSC):
DSC is one of Daiwa Can's subsidiaries and started its operation in October 2005 in Batavia IL, USA, and manufactures and sells 6 kinds of 2 piece steel aerosol cans.
* 1 : Refer to DS Containers products for detail.
Before DSC aerosol cans were launched, 3 piece welded aerosol can was a main product. DS Container's aerosol including both body and end is made of laminated steel. DS Containers aerosol can is based on Daiwa Can's New Bottle Can production technology which does not have sheering and coating before can production. Therefore, DS Container's aerosol generates less CO2 and VOC during can production. Therefore, they are eco friendly products. DSC is expanding its sales rapidly from 2007 in the US market and catching market's attention.
*2 : Refer to the following for awards DSC received.
* 1 : DS Containers products for detail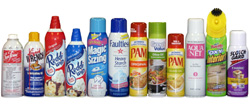 From left:
Engine additive, Lubricant, Whipped Cream (2 products), Starch (2 products), Cooking oil (3 products), Hair Spray, Cleaner, Fabric Protector
*2 : Awards DSC received
2010 IMDA Best of Aerosol Category Award
2011 Can of the Year Award - Silver
2011 IMDA Award of Excellence
2012 Can of the Year Award - Gold
2012 IMDA Award of Excellence
2013 Can of the Year Award - Bronze
2013 IMDA Award of Excellence
2014 Can of the Year Award - Gold
2014 IMDA Award of Excellence