August.8.2008


Daiwa Can wins 2008 International Steel Packaging Award

Daiwa Can's WORC Bottle Can (exhibited with Aromax of Pokka) received The First Prize in the beverage can category at the International Steel Packaging Awards hosted by APEAL (The Association of European Producers of Steel for Packaging) in Dusseldorf, Germany, on April 24, 2008.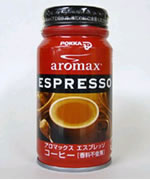 WORC Bottle Can's features were widely applauded by the jury:
"This is a really innovative little reclosable bottle…so simple to use, so easy to open and reclose."
Photo: Aromax ESPRESSO by Pokka Corporation, Japan
APEAL (The Association of European Producers of Steel for Packaging) organizes the International Steel Packaging Awards every three years, and each time honors the best steel packaging among world-wide exhibitors. The awards consist of four categories: beverage can, food can, sales promotion and gifts, and others. The screening process involves consumers from 15 countries and professionals; this year, 1,556 consumer interviews were conducted, and a total of nine judges including packaging consultants and representatives from beverage/food manufacturers who are responsible for packaging evaluated the nominees. Only the top three are awarded in each category.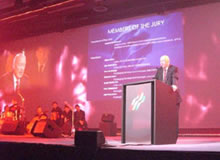 Announcement of examination outcome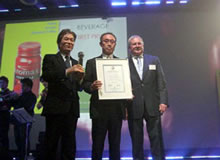 Award presenting ceremony
Mr. Asakura, Project General Manager, Sales & Marketing Dept.(left) Mr. Shirataki, General Manager, Product Development Dept.(center)
Daiwa Can is one of Japan's leading packaging manufacturers, with years of experience and technical expertise, supplying Japan's major beverage manufacturers with top quality containers and packaging solutions that take a creative, value-added approach in the marketplace. Daiwa Can is currently expanding its operations in the U.S. and Taiwan with the aim of becoming a global packaging enterprise.